DISCOVER HOW TO SKYROCKET EMPLOYEE PERFORMANCE & MORALE WITHOUT
LOSING MONEY ON TURNOVER, MISTAKES AND WORKPLACE NEGATIVITY!

I never planned on working with companies to improve corporate cultures, leadership skills or high-powered sales teams. It all started because I kept attracting Company Presidents, CEO's, VP's, HR Directors and Sales Managers into my private coaching practice who were struggling with the same challenges we all face. We would get such amazing breakthroughs so quickly, they asked if I would come in and work with their team.
This is where I discovered that companies around the globe all struggle with "people challenges." Humans have blind spots, self-limiting beliefs and under-developed communication skills that cause high turnover, costly mistakes, unsafe environments, lower productivity and poor engagement.
I started applying my unique "brain-training" experiences that rapidly increase Emotional Intelligence in Company Leaders and Employees and exciting breakthroughs in morale and profits consistently occurred.
Your people are the competitive advantage for your business! The more self-aware, outward-focused and emotionally intelligent people are, the greater their impact, influence and sales conversions will be.
I will make a substantial difference in the lives of your people. Their is nothing more rewarding than offering employees the chance to emotionally excel through their work. We will spend 1/2 our lives working, so let's make it meaningful, rewarding and profitable!
Looking forward to meeting you in person soon.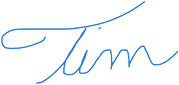 Tim Shurr, MA
President, Shurr ! Success, Inc. 
 Questions? (877) 944-4673 / (317) 502-5293 / tim@timshurr.com